(I feel like making 14 more accounts just to get this game going. xD)
Form
Name: Thresher
Number: 544
Looks:
Personality: Was best friends with Hammerface, so isn't willing to go into the Number Games. Anger can rise highly. Heat, Plasmoid, and Hammerface can calm him down, but they will compete against him.
Power: Able to thrash crops with his mace-like tentacles.
Crossovers: I'm not telling you -.-
Love Interest?(optional): no
Other: no
Form
Name: Plasmoid
Number: 617
Looks: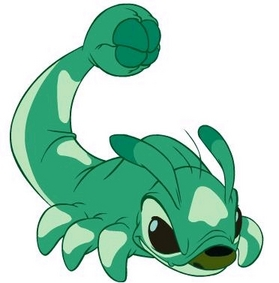 Personality: Is unhappy that he will have to compete against his best friends in the Number Games, although he likes other people.
Power: Fires balls of plasma out of his tail.
Crossovers: not telling
Love Interest?(optional): no
Other: no
Last edited by Araknostwin09 on Tue Jul 03, 2012 1:05 pm; edited 1 time in total